"the kind of work nobody else in Milwaukee does"
"material this good and delivered this well"
… a stirring defense of poesy and of collaborative artistic productions, which join artist and audience and transform every monologue into a conversation – of the sort that material this good and delivered this well is bound to sustain, long after the lights come down and we walk back out into the night, no longer alone.
"one of the best things staged all season"
The best thing I've seen all year!
A unique offering like no other out there in the cosmos …
as is usually the case when it comes to
the wow work of Theatre Gigante!
The most unique offering I have found/seen this year –
profound, poetic, humorous, heartfelt, and world-wise!
Brilliant!
Thank you for steadfastly making work for the World!
Congratulations on Cosmic Fairy Tales!  The whole idea of
a tale a day is so unique and delightfully odd – very Theatre Gigante!
Each video is roughly 10 minutes or less…a nice, little opportunity
to casually check-in with infinity once a day
over the course of the rest of the month.
I have watched – once again – Theatre Gigante's amazing
A COSMIC FAIRY TALE KEEPS THE DOCTOR AWAY.
It is primo Gigante!Such a much-needed enjoyable journey!
Very Cool and fun!
The list of talent involved is mighty!
We've started watching a few each night. So wonderful!
Beautiful art work…..lovely thoughts……….! very creative!
Great Project!

The Playful Infinities of Theatre Gigante's 'Cosmic Fairy Tales'
by Russ Bickerstaff
March 3, 2021
Theatre Gigante offers a series of brief stories brought online by performers from various corners of the country and the rest of the world. A Cosmic Fairy Tale a Day Keeps the Doctor Away is an often dazzling, little offering of deliciously short fantasy stories written by Slovene author Rok Vilčnik. A single payment of $31 allows access to 31 tales that can be viewed in 31 days (or less.) The stories are almost all under 10 minutes in length, but they have a habit of echoing into any evening with their thematic immensity.
There's a dizzying array of different moods in the 31, little videos. Playful infinities dart in and out of various narratives that also occasionally dive into overwhelmingly deep moments of philosophy and metaphysics. Theatre Gigante's Mark Anderson delivers a whimsical tale of beginnings and endings portrayed by the cartoon silhouette that's been inhabiting the group's logo for years now. Isabelle Kralj delivers a similarly surreally silly, little fantasy story in which a stampede of question marks rushes off in search of its fate. There's also some irresistibly minimalist beauty to be found in the videos.
Megan Kaminsky tells the story of a being forced into stasis who has become so bored that he's decided to create the universe. Rose Grizzell tells the tale of an often overlooked type of relationship while punctuating her words on harp in "Lara." Posy Knight is crushingly hypnotic in a tale of sacrifice at the end of the universe. Voices from more distant places include the deep Italian accent of Ravenna-based Alessandro Renda, who tells to story of an actor and the deeply charming brogue of Belfast-based singer and actress Jordan Mackin relating the transit of a single soul of a chimneysweep. There are only 31 stories in the set, but there's a pleasantly endless energy about them.
Theatre Gigantes' A Cosmic Fairy Tale a Day Keeps the Doctor Away is available throughout the month of March on Vimeo. For more information, visit theatregigante.org.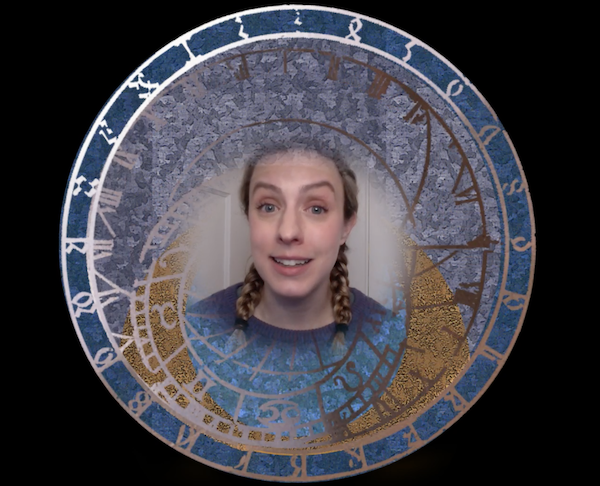 Rok Vilčnik's "Cosmic Fairy Tales" invoke and address humanity's dreams and aspirations, and some of life's bigger questions. With cleverness and a sense of humor they look to the cosmos to portray our world – what it was, is, and could be. Orbs of various sorts, creatures, ghosts, buildings, beginnings, endings, questions, answers – and then some – are all anthropomorphized in delightful, witty, ways with a deep understanding by the author of what it means to be human. In one tale, "The flock of questions was circling around looking for any kind of answers. Lately, the questions have multiplied a lot, yet there were only a small handful of answers available."
In another, the largest train in the world takes a man on a journey of his past and into his future. And, in yet another, a poet writes a poem in which we all come together.
A COSMIC FAIRY TALE A DAY KEEPS THE DOCTOR AWAY is just such a poem in a larger sense. In this difficult time of a raging pandemic, through a clever author, an innovative creative team, delightful storytellers, and you, the audience – it is just the right time, and just the right production, for all of us to come together!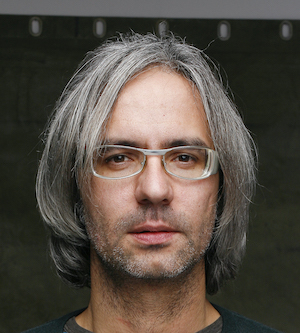 ROK VILČNIK is a Slovenian writer, playwright, poet, songwriter and screenwriter, living in Maribor, Slovenia.  He started his career as a painter and earned a BEd in fine arts. Due to a hand injury his career took a turn.  He started writing and has been a freelance writer ever since.  Over thirty productions of his plays have been produced internationally in over six countries. In addition, he has penned three radio dramas, four television series, three books of poetry, three novels, and three children's plays.  Rok is also a founding member of the popular Slovenian bands Patetico, Papir, and Pliš, and a songwriter for various Slovenian singers.  He was recognized by the city of Maribor for his cultural achievements, particularly for his book of plays, titled American Trilogy, with the Glazer Charter award.  Vilčnik is also a three-time recipient of the Grum Award for Best New Slovenian Play, and a recipient of the Slovenian Noble Comediographer award, and twice a recipient for Best Comedy.  Rok Vilčnik's TARZAN is in Theatre Gigante's repertory and was performed by Gigante in Milwaukee during the 2017-18 Season, and in Slovenia in 2019 at the International Slovenian Auteurs Theatre Festival.
JUSTIN THOMAS is associate professor of theatre and design and chair of the theatre and dance department at Grinnell College. He holds a Master of Fine Arts in theatrical design from the University of Maryland and a Bachelor of Arts in theatre and communication from Kalamazoo College.  At Grinnell, Thomas has been able to pursue two of his greatest passions: teaching and making theatre.  Thomas' courses run the gamut of theatrical design and technology, theatre history, dramatic literature, and disability, accessibility, and inclusive arts practices. As a professional designer, his work includes lighting, scenery, and projections, which have been produced by the Lincoln Center, Studio Theatre, Arden Theatre Company, Woolly Mammoth Theatre Company, Round House Theatre, Olney Theatre Center for the Arts, Farmers' Alley Theatre, Theatre Gigante, Happenstance Theatre, the 21st Century Consort, the Washington National Cathedral, Daniel Phoenix Singh/Dakshina Dance Company, Liz Lerman Dance Exchange, and John Britto Dance Company.  Internationally, Thomas' work has been presented throughout India, Bangladesh, France, and Russia.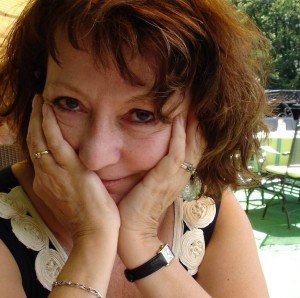 ISABELLE KRALJ works as an auteur, director, choreographer, and performer.  Besides Gigante, she has directed and/or choreographed for, among others, Milwaukee Symphony Orchestra, Milwaukee Repertory Theatre, First Stage, DBUS (Ballet Assn. of Slovenia), Florentine Opera, and Door Shakespeare.  Abroad, she has performed in Slovenia, Italy, Croatia, Austria, and Germany.  Isabelle has an MFA and has received a New Choreography Award from the Wisconsin Arts Board, the award of High Artistic Achievement from UWM's Slovenian Arts Council, and grants from the US State Department, U.S. Embassy in Slovenia, and the Slovenian Ministry of Culture. She has written/created over seventy works, many of them in collaboration with Mark Anderson.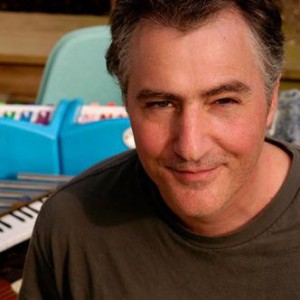 FRANK PAHL is a Michigan-based musician/composer, working in several styles including "toy pop," or music made with toys. Frank chose to learn the euphonium (a smaller version of the tuba) in high school. This would be the first of many unusual instruments he would later add to his arsenal, including the harmonium (a pump organ), the ukulele, and the banjo, along with the clarinet, guitar, and piano.  He works primarily in Wyandotte and Ann Arbor, Michigan, and has exhibited his work in Canada, Europe and Japan, as well as the United States.   He has worked in several groups, including Only a Mother, Sublime Wedge, Immigrant Suns, Scavenger Quartet, a freeform musical group.  "Sonic artist" is often the term used to classify Frank Pahl.  Within his stockpile is a collection of toy instruments, a fascination that has developed into the toy-pop chamber trio Little Bang Theory, a "toy" music trio.  The clever, innovative, and unique group is made up of three gifted artists: Frank, Terri Sarris, and Doug Shimmin. Frank is a frequent collaborator with Isabelle, Mark and Theatre Gigante, as is Little Bang Theory — definitely part of the Gigante family!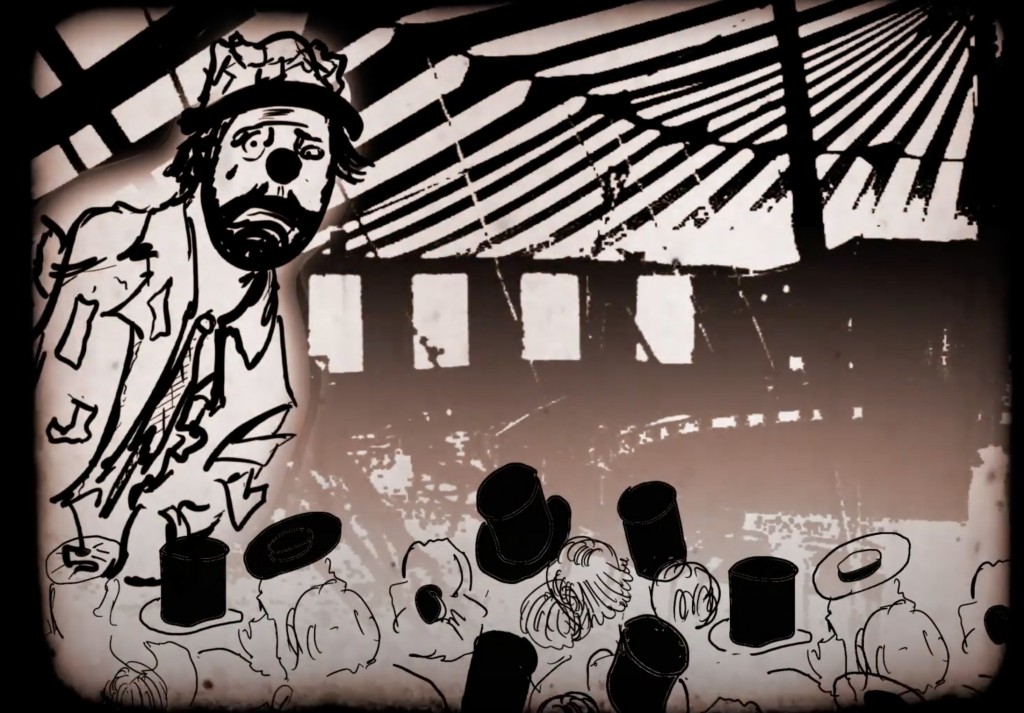 A COSMIC FAIRY TALE A DAY KEEPS THE DOCTOR AWAY
Written by Rok Vilčnik
Visual Art and Production Design by Justin Thomas
Music by Frank Pahl & Little Bang Theory
Directed by Isabelle Kralj
Production Manager Mark Anderson
Technical Assistants Caulden Parkel and Anna Bundy
Translations prepared by the students of Translation Studies
at the Faculty of Arts, University of Maribor, primarily
Ana Arnejčič
Nejc Golob
under the mentorship of Professor Melita Koletnik,
and Isabelle Kralj
  THE STORYTELLERS
Mark Anderson, Sade Ayodele, Kathryn Cesarz
Marissa Clayton, Nathan Danzer, Mohammad ElBsat
Leslie Fitzwater, Tony Flinn, David Flores
Ron Scot Fry, Rose Grizzell, Megan Kaminsky
Hannah Klapperich-Mueller, Posy Knight, Evan Koepnick
Isabelle Kralj, Diane Lane, Jordan Mackin
A.J. Magoon, Selena Milewski, Peter Mulvey
Frank Pahl, Sheri Williams Pannell, Jason Powell
Nate Press, Craig Quintero, Alessandro Renda
Thomas Simpson, Matt Specht
Shawn Smith, Christine Zufferey
2020
A year we will all remember for a long time to come!
During this COVID-19 pandemic, we hope you are staying safe and healthy. We miss you and look forward to the day we will be together in a beautiful theatre again! Until then, we will continue to connect with you, our audience, supporters, and friends, on social media, and virtually.
At this time, we feel it is safer to communicate through social media than through postal mail. Therefore, if you are not already on Gigante's e-list, we would be very happy and appreciative if you sent your email address to gigante@theatregigante.org. That way we will be able to inform you of all Gigante shenanigans!

With the holidays and a new year fast approaching, let's take a look at our past year…
Back in January, Gigante was working in Ravenna and Milan, Italy, as part of a collaboration with Teatro delle Albe. The companies, who struck up a friendship in 2014 when Gigante presented Alessandro Renda in Marco Martinelli's RUMORE DI ACQUE, are incredibly excited to be working together! We began work with Alessandro on the creation of a new piece, IN THE BELLY OF THE BEAST, in Ravenna. Then the residency moved to Milan. This new work was to premiere in Milwaukee in May, then in Italy, to be performed in Ravenna and Milan in July, October, and November. Unfortunately, the COVID crisis caused all the performances to be postponed.
In February, after returning to Milwaukee, Gigante took BUILDING THEATRE THE GIGANTE WAY to 3rd graders throughout Milwaukee and Waukesha Counties through the Milwaukee Symphony ACE Program, emphasizing the importance of creative, inventive thinking, thinking out of the box, the power of the imagination, and the beauty of hybrid work. Gigante has been performing two shows through the ACE program for many years.
Then, in March we were thrilled to present the Milwaukee premiere of CRAVE, a thought provoking, enigmatic play by renowned British playwright Sarah Kane. The play is amazing, poetic and unique in its lyrical, free writing style for four voices. This was Gigante's first production in the magnificent Jan Serr Studio in the Kenilworth Building. With beautiful city lights as background, performers David Flores, Kralj, and Anderson were joined on stage by award winning, amazing actor Jane Kaczmarek. Gigante's CRAVE was further enhanced by the fabulous jazz musicians Aaron Gardner, Steve Peplin, Sam Winternheimer, and Clay Schaub, and the performances played out beautifully in front of a live audience!
The talent of all four actors shines through as they capture the attention of the audience and words flow melodiously, bouncing from one perspective to the other, from one truth to another, seamlessly. They infuse the words with humanity. Russ Bickerstaff Shepherd Express
Sadly, the day after CRAVE closed, Milwaukee went into lockdown, and COVID-19 became a reality for all of us. We postponed the Milwaukee premiere of IN THE BELLY OF THE BEAST and all the scheduled performances in Italy, a reading of A PRISON MADE OF LIGHT, and a Wine Tasting Fundraiser.
Now, you, your families and friends, schools, businesses, and non-profits – among them Theatre Gigante – are all dealing with an abhorrent pandemic, coping to the best of our abilities, and surviving as best we can. Thanks to all donors, the CARES grant from WI Arts Board and the National Endowment for the Arts, the WI State COVID-19 Cultural Organization Grant, and the generosity of Sound Check 4 Arts, Gigante is holding its own.
Operating through social media and virtual events for the time being, in July and August we posted a music series, highlighting composers/musicians who have been a part of Gigante productions throughout the past 32 years. It was uplifting to see what these gifted artists are up to these days.
In September, we presented a Zoom performance of A PRISON MADE OF LIGHT. Thomas Simpson's new, playful, otherworldly, existential play, written for four, featured John Kishline, Ben Yela, Kralj, and Anderson, and played to an audience of 122.  Simpson gifted us with a piece that was perfect for the Zoom format, and viewers tuned in from Hawaii, California, Colorado, Oklahoma, Connecticut, New York, England, Slovenia, and Italy, as well as our neighborhood, which extends to Madison and Chicago!  It may not be live theatre, but it sure was fun!
Theatre Gigante continued its tradition of presenting challenging dramatic abstractions for performance this week with a debut of Thomas Haskell Simpson's A Prison Made of Light.  Simpson's dreamy poetics washed over the evening in a brief and haunting progression of ideas passionately searching for meaning in life, death and everything else.   Russ Bickerstaff  Shepherd Express
We are now in our 33rd Season, and we have achieved a lot of successes together – with you, with creative teams, fabulous artists, generous donors, and wonderful audiences!  As this difficult 2020 is winding down and 2021 is about to begin, we are determined to come out on the other side with strong, innovative, thought provoking and dynamic live theatre!  Until then, we will continue creating and spending time with you on social media and Zoom.
To successfully do this, we need your help!  Please consider making a contribution to Theatre Gigante at this time.  Survival is always challenging for performance arts organizations, but particularly challenging during COVID-19.  We greatly appreciate your support as audience, friends, and donors, and look forward to our future projects in virtual time, until we're back to real time. We can't wait to see you again at a live Gigante performance!!!
At this time, we wish you a very happy, merry, cheery, jovial and glowing Holiday Season! Stay safe and healthy!
CHEERS!!!
Help make more Gigante performances possible.
To make a donation, click HERE
or mail a check to:
Theatre Gigante
P.O. Box 1999
Milwaukee, WI 53201-1999
THANKS FOR YOUR SUPPORT!
Selena Milewski watched a run of A PRISON MADE OF LIGHT today.  Here's what she had to say:
Beautiful work today! Thank you so much for your insightful treatment of consciousness within and after life.
Thomas Haskell Simpson's text brought me into a sort of waking dream. The associative flow of ideas interspersed with potent images and frequent returns to body-centered language (the permanence/impermanence of bones, in particular) creates a truly unique audience experience. The playwright's references and quotations from history and literature are poignant and well chosen and, again, the overall sense created is one of non-linear journeying—the kind undertaken by a dreaming mind.
Thornton Wilder's hilltop ghosts in Our Town were undeniably channeled as well, especially in the suggestion that we're hearing the musings of four souls after death reflecting on the nature of life. The rim-of-the-world green screen backgrounds used by the brilliant performance quartet underscored this sense of floating in space and time.
On the whole, I was struck by the efficacious use of Zoom to create a theatrical event. Digital artifacts such as the occasional melding of a performer's body with his or her cosmic background fit the play's otherworldly setting exquisitely.
A perfect piece to support the endurance of theatre in the midst of global pandemic, Prison pulls no punches about life and death, yet treats its audience humanely in its philosophical discourse, even interspersing moments of intimate a cappella singing.
Near or far, we truly are in this together.