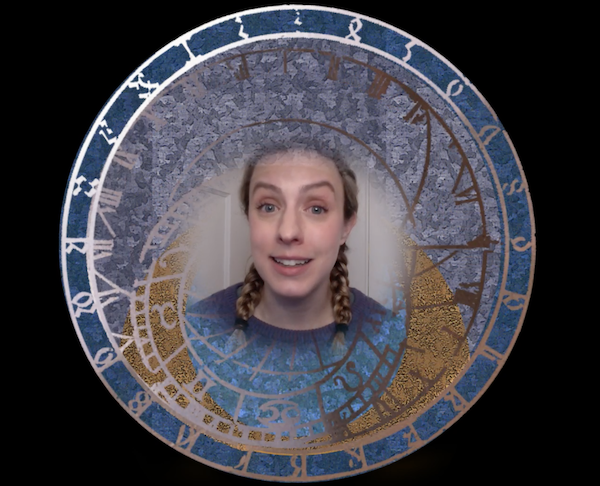 Rok Vilčnik's "Cosmic Fairy Tales" invoke and address humanity's dreams and aspirations, and some of life's bigger questions. With cleverness and a sense of humor they look to the cosmos to portray our world – what it was, is, and could be. Orbs of various sorts, creatures, ghosts, buildings, beginnings, endings, questions, answers – and then some – are all anthropomorphized in delightful, witty, ways with a deep understanding by the author of what it means to be human. In one tale, "The flock of questions was circling around looking for any kind of answers. Lately, the questions have multiplied a lot, yet there were only a small handful of answers available."
In another, the largest train in the world takes a man on a journey of his past and into his future. And, in yet another, a poet writes a poem in which we all come together.
A COSMIC FAIRY TALE A DAY KEEPS THE DOCTOR AWAY is just such a poem in a larger sense. In this difficult time of a raging pandemic, through a clever author, an innovative creative team, delightful storytellers, and you, the audience – it is just the right time, and just the right production, for all of us to come together!